Happy Birthday to Michel Piccoli, long time co-star to Romy Schneider. 85. I discovered Piccoli years ago through Hitchcock's film TOPAZ. And then through Ferrari's LA GRANDE BOUFFE and DILLINGER IS DEAD. But I truly discovered Piccoli and his genius through the films in which he co-starred with Romy.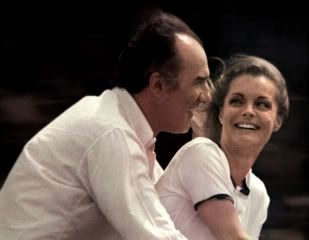 Les Choses....known in the states as The Things In Life, is a clear example of the magnificent chemistry Piccoli and Schneider produced.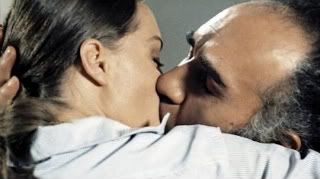 Like her relationship with Alain Delon, Schneider shared something very special with Piccoli. On screen and off, they had a bond.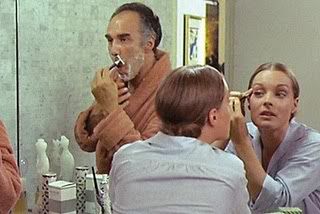 Every scene shared reveals a creative partnership that surely stems from a very personal simpatico the two had between them, though Piccoli, over 10 years Schneider's senior. There was something much finer and intimate about their friendship. Timeless and transcendent.
Of the at least five films they did together, three of them were directed by Sautet. A director who knew this paring was an essential ingredient for his films.
Here are a few scenes from Sautet's films featuring the two.